Give back to the community and gain a sense of personal fulfilment
The Kokoda Challenge simply wouldn't be possible without the hundreds of volunteers who dedicate their time to delivering Australia's toughest team endurance events in the Sunshine Coast, Brisbane, Gold Coast and on the Lake Macquarie.
Not only do we need all hands on deck during the event weekend to man checkpoints, help with logistics plus loads more. We also require volunteers prior to each event to assist with event pack collection, track marking, sorting medals, preparing food, the list goes on and on and on!
But what's in it for you? There's so many things our volunteers get out of the experience, that's why so many of them have been volunteering with us for over 10 years! The atmosphere at the event is unlike any other, it's kind of like a family get together of thousands of people! The Kokoda community are all very warm, welcoming people who are volunteering to give back to the community, make connections with like-minded people and to encourage teams throughout the course when they are really doing it tough.
The Kokoda Challenge is owned and operated by the Kokoda Youth Foundation, which is a registered charity and non-profit organisation. All funds raised through The Kokoda Challenge events fund our life-changing youth programs, which we deliver to local kids in the community completely free of charge! So by helping us out at the events, you're also helping us deliver experiential programs that help teens build resilience in the face of adversity.
volunteer for a Kokoda Challenge role
Browse all the current available Kokoda Challenge volunteer roles. There is a volunteer opportunity for just about everyone, whether you'd like to commit to 3 hours or 12 and no matter your skill set!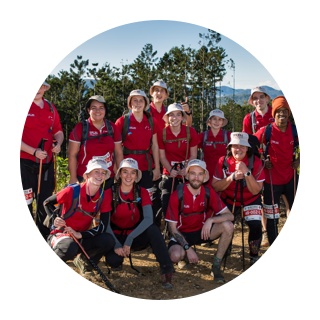 volunteer for a Kokoda Youth Foundation role
Alternatively, if you are interested in volunteering as a part of our youth programs, you can find out more and apply to be a youth program volunteer through the Kokoda Youth Foundation Website.
I've been support crew and a volunteer. I wouldn't miss the events for the world! I've met amazing people and created life long bonds. I just love it!
Melissa
Volunteering at The Kokoda Challenge events is such a great experience. It's well worth doing, that's why we keep coming back each year!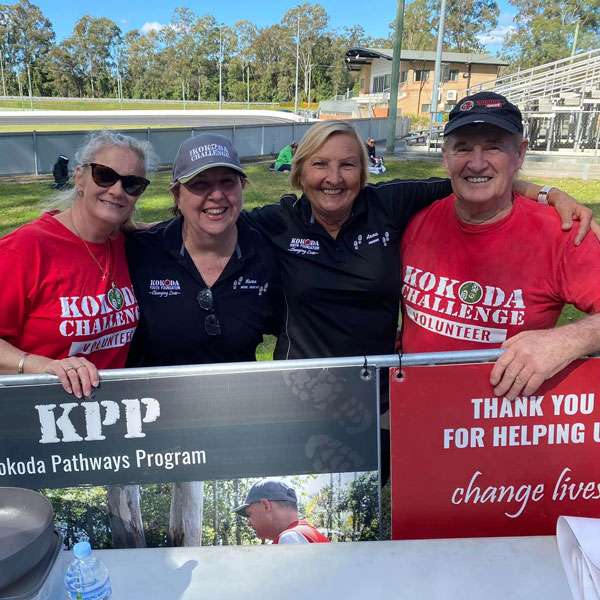 Joel
What an honour to be part of such an amazing organisation.
Janice