About
---
Why are we participating?
As a group of health professionals working exclusively with children, we see first hand how easy it is to sometimes fall though the gaps. The Youth programs and Outdoor education run by Kokoda can help to engage and support vulnerable pre-teens and teens. We're raising money to support the Kokoda Youth Foundation and their programs. 
We have 8 teams of 4 participating this year. If you would like to donate, you can donate to any of our teams - we're having a friendly rivalry to see who can raise the most, but the winner will ultimately be the children and teens that Kokoda support. 
You can see who else from Paeds in a Pod are participating by pasting the links below to your browser. 
Team 5 - Sheila, Caroline, Rebecca and Ashlee
Team 6 - Sarah, Bernard, Emma and Prue
Team 7 - Julie, Matt, Margot and Jake
https://www.kokodachallenge.com/fundraisers/paedsinapod7
Team 9 - Leanne, Michelle, Yu-An and Darcy
Thank you to our Sponsors Keith & Glenda Booker Keith & Glenda Booker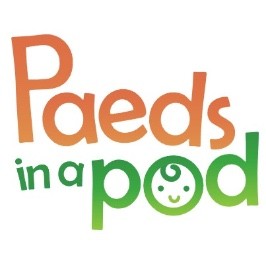 Diana Ting Tran Clan Ddl Building Group Trusst Construction Co. Pty Ltd Bsk Electrical Evoke Roofing
Micklepickle Karlee Spence Anonymous Andrea Dodge Jeffrey Bezos