Noosa National Park Coastal Track | Voted Australia's Best | Sunshine Coast
The Noosa Heads coastal walk has been voted one of Australia's most beautiful coastal walks on several different occasions, and we wholeheartedly agree! We think Noosa Heads residents have it pretty darn good having this coastal walk right on their doorstep. Since The Kokoda Challenge team endurance events are now on the Sunshine Coast (our first events were in 2022), we have compiled a list of our favourite nearby walks, which double as fantastic training spots too!
If you're training for the 18, 30 or 48 kilometre Kokoda Challenge, this coastal walk is a great place to get some training in before and after work, as it is a popular spot for both trail runners and hikers. Plus it boasts the most phenomenal views of some of Noosa Heads beast beaches.
How long is the Noosa Coastal Walk?
It depends where you start and finish. According to the signs in the national park, if you wanted to walk the full Coastal Track to northern Sunshine Beach, it is a class 4 track and is approximately 10.8 kilometers return and would take 2 to 3 hours one way. However it might be a good idea to set aside a full day to tackle this route, that way you could stop and enjoy the beaches along the way too! However, we decided to stop at Hells Gate, took some photos and then turned around to return to the car park.
How long is the walk to Hells Gate?
This particular walk goes from the Noosa National Park Car Park to Hells Gate and back and is 6 kilometres return. It took us an hour and 15 minutes of total walking time, which included time to stop for photos, while walking at a fairly quick pace, but not running at any point.
Where does the coastal walk in Noosa start?
The Noosa coastal walk starts from the Noosa National Park Car Park, which can get very busy and is often hard to find a park. We usually try to go first thing in the morning to better our chances of getting a park. Alternatively, if you want a longer training route, try parking at the Lion Heads Car Park at the end of Hastings Street and walk along Park Road until you reach the Noosa National Park Car Park. There is a beautiful boardwalk that winds along the coast on Park Road, so this would certainly be an excellent addition to your training if you're looking for something longer and more challenging.
At the Noosa National Park Car Park, there are toilet facilities as well as a bunch of informative signs educating visitors about the area and some of the native flora and fauna. Follow the signs and pathway that will direct you to Boiling Pot Lookout. This will be your first scenic stop to enjoy the views of the turquoise water and vast landscape. The Boiling Pot lookout apparently derived its name from the granite beneath the lookout, as when the waves meet the rock, the hollow froths up like a boiling pot!
You'll continue further on until you eventually reach Tea Tree Bay Beach, this is our absolute favourite beach in all of Noosa, apparently it is for a lot of others too as this spot can certainly attract a crowd on nice sunny days! The soft rolling waves also attract a lot of surfers with longboards who are bobbing up and down in the ocean while the gentle swell rolls in.
This is an excellent spot to stop and swim on your return, but for now you will continue onto the next destination, which is the infamous Fairy Pools. You'll notice a number of barricades trying to stop visitors from scrambling down to the rock pools here, firstly because it's very dangerous, but also as it's very important to stick to the track when visiting any national park to preserve the natual beauty of these places. Please respect this area by appreciating the view from the walking path without venturing down past the barricades.
Not long after admiring the Fairy Pools, you will reach Hells Gate which is where we chose to turn around. You can continue further down to Alexandria Bay, Devil's Kitchen, Paradise Cave and back, however you would want to reserve a good 6 hours to complete this walk and then return to the car park. Alternatively, you could park one car near Paradise Caves and the other at Noosa National Park Car Park to do the track in one direction.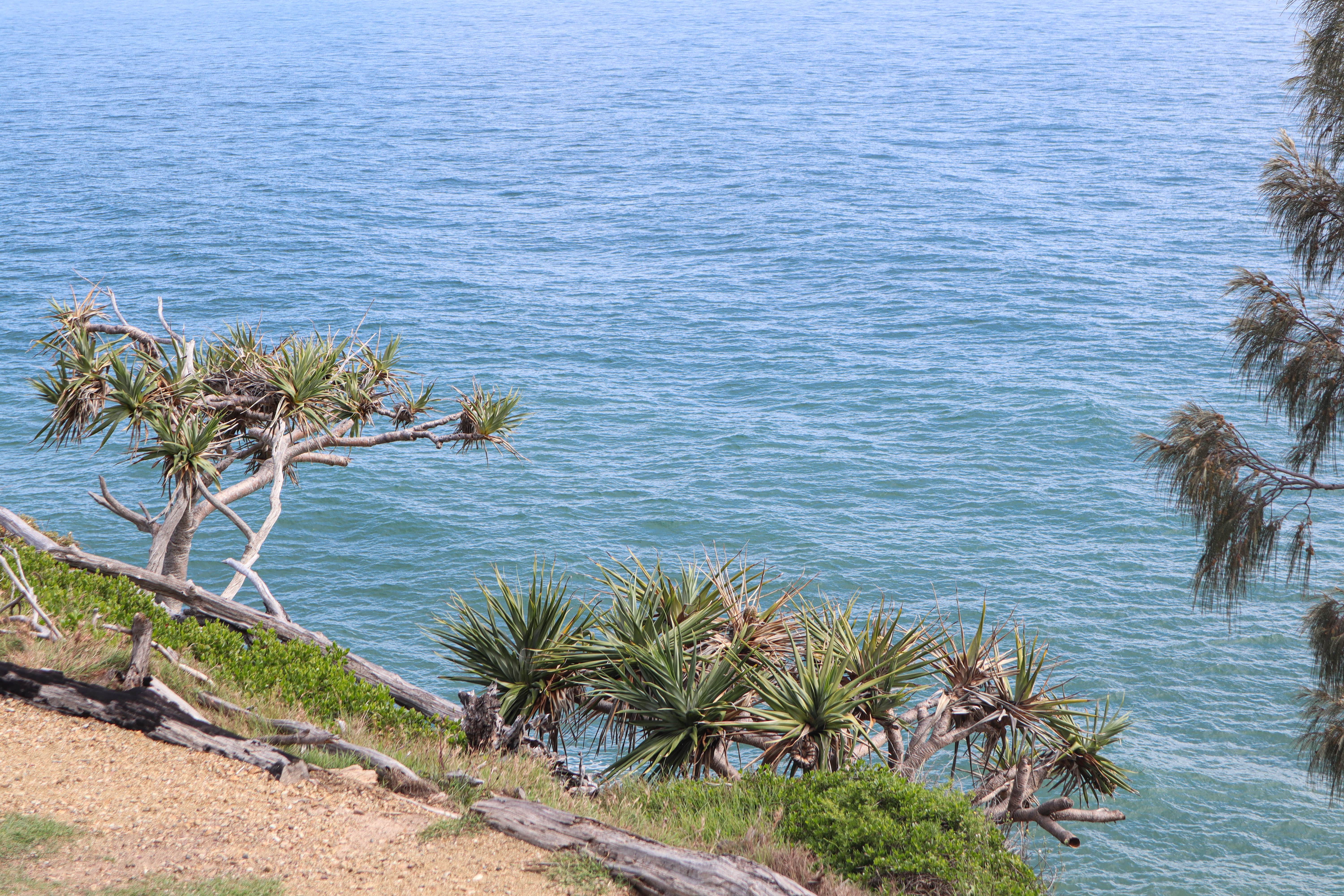 The Noosa coastal walk is in a national park meaning it is not dog friendly, check the Noosa Council's website to find other walking trails and beaches where you can take your dogs nearby. As always, make sure you respect all national parks by taking only photos and leaving only footprints.
Find out more about the Sunshine Coast Kokoda Challenge event:
SUNSHINE COAST KOKODA CHALLENGE
Or to get more training routes and hiking destinations around Sunshine Coast like this delivered straight to your inbox, enter your details below!