COMMEMORATING 100 YEARS OF LEGACY AUSTRALIA

In 2022, we hosted our inaugural Kokoda Legacy event, commemorating the 80th anniversary of the 1942 Kokoda Campaign. This endurance event not only raised a substantial $47,820.97 for the Kokoda Youth Foundation to support our transformative youth programs but also contributed another $47,820.97 to Legacy Gold Coast, aiding the families affected, both physically and mentally, by their service in the Australian Defence Force.

The event achieved resounding success, not only for supporting these two local causes but also for the glowing feedback we received from all of you: "That was a very hard course, harder than the 48km Kokoda Challenge." "The course was amazing... tough... soul destroying but extremely satisfying." "Please make this an annual event."

As 2023 marked the centenary of Legacy Australia, we have decided to bring it back for one final year!
Much like last year, the 2023 Kokoda Legacy event will entail a hike or trail run through the Australian Defence Force land in Canungra, known as Kokoda Barracks. This land holds significant historical value as it served as the training grounds for many of our Diggers in jungle warfare before their deployment to New Guinea in 1942 to safeguard Australian soil along the infamous Kokoda Track.
Today, Kokoda Barracks remains the site where officers and soldiers of the Australian Army Intelligence Corps receive their initial employment training, while all-corps training is conducted throughout their careers.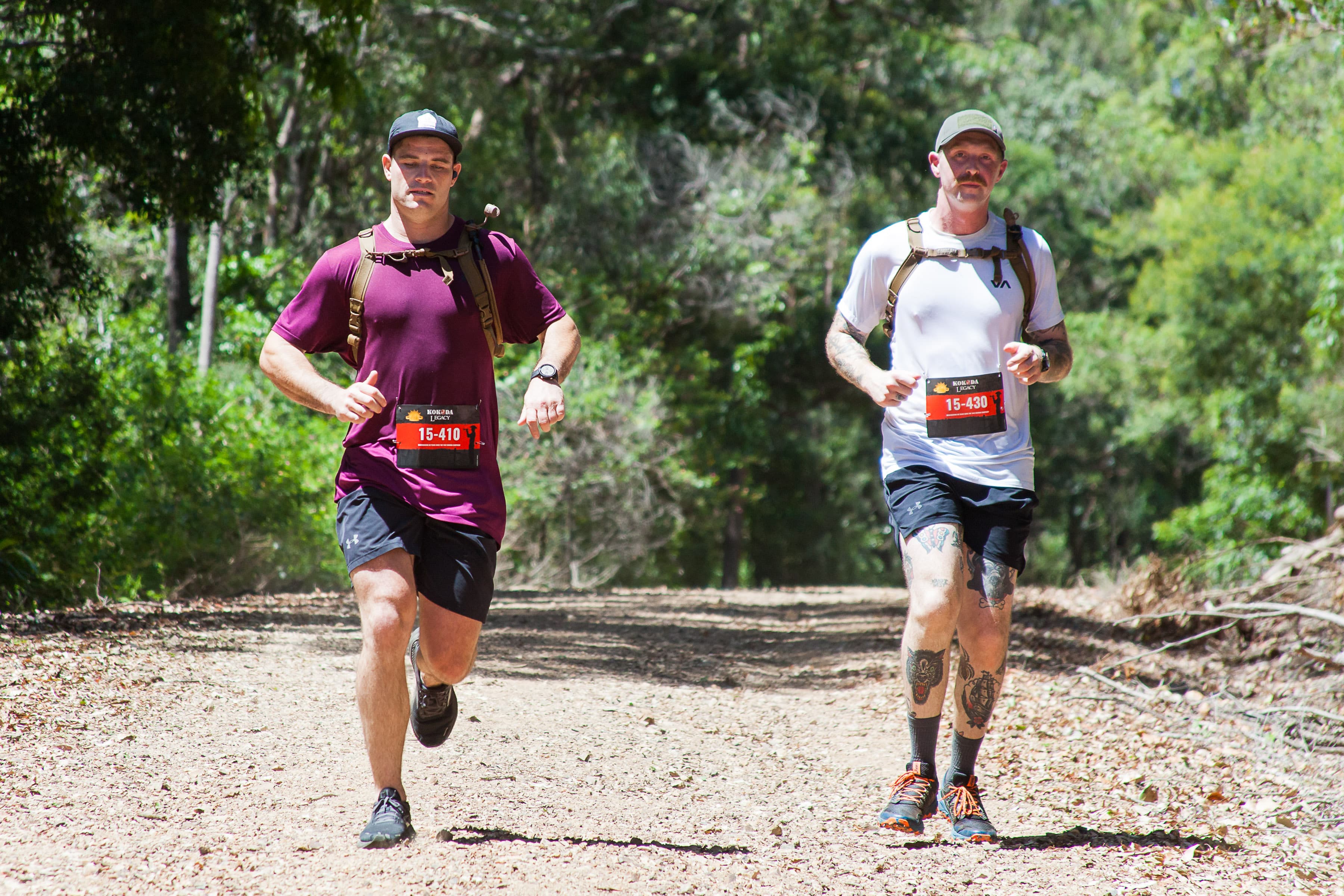 In contrast to our Kokoda Challenge events, which are primarily team-based, the Kokoda Legacy event allows individual registrations, although we encourage you to experience this adventure together as a team. Additionally, please ensure that all minors are accompanied by an adult guardian, as outlined in our terms and conditions.
We do have age restrictions, which vary depending on the distance. The 5-kilometer Remembrance Walk is open to all ages, while the 10km course requires participants to be a minimum of 8 years old. Those registering for the 20km event must be at least 9 years old, and for the 30km Kokoda Legacy event, the minimum age requirement is 10 years. Once again, refer to our terms and conditions, as any individual under the age of 18 must be accompanied by an adult guardian at all times.
Unlike our Kokoda Challenge events, fundraising is not mandatory for participation, but during registration, you will be assigned a fundraising profile. This allows you to share your page on social media and beyond, should you wish to raise funds for the Kokoda Youth Foundation and Legacy Gold Coast.
Registration fees are as follows:
5km Remembrance Walk: $20 (includes a poppy to be laid at the Kokoda memorial within Kokoda Barracks)
10km: $60
20km: $90
30km: $125
For additional details, please visit this page, where you'll also find participant handbooks containing crucial information such as required gear, elevation profiles, maps, and much more!
Lastly, it's essential to note that training within Australian Defence Force land before the Kokoda Legacy event is strictly prohibited.